With a growing social networking system with the number of users increasing rapidly. The question is how you can do everything to reach users the most including: creating relevant content, managing and sharing them with the team. Schedule and post them on social media and when you want. Not only that, the content must be diverse and rich, suitable for many subjects and the key is to save time. Below is a list of social media scheduling tools that will help you with virtually all of these problems
1. Post Planner: the BEST social media scheduling tools
Post Planner's features:
Social network supports: Facebook pages & groups, Instagram profiles, LinkedIn profiles & pages, Pinterest profiles (coming soon!), Twitter profiles

Auto post & scheduler: The number of posts to schedule depends on the plan you subscribe to
Social media content management: Stats good content and reposts many times to increase followers
Find content based on keywords and hashtags
Price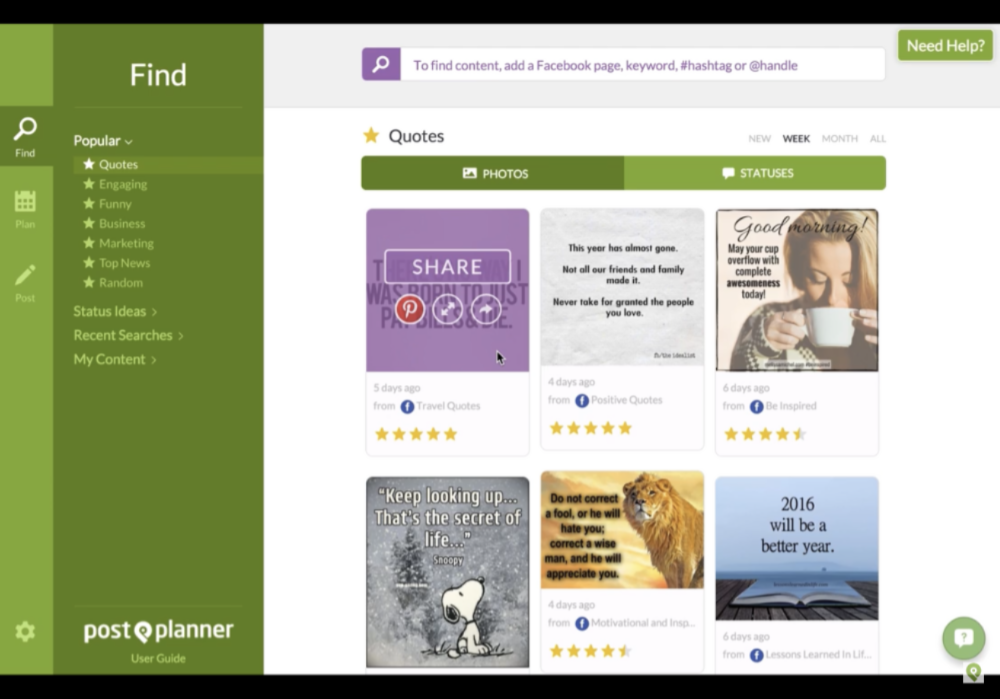 2. Planable – Plan and approve social media content 6X faster, with the easiest collaboration tool on the planet
Planable's features:
Social network supports: Facebook pages & groups, Instagram profiles, LinkedIn profiles & pages, Twitter profiles
Auto post & scheduler: Planable has great scheduling features for group browsing and operation
Social media content management: The system to review and comment on content before posting is very useful when you are an agency
Team management: User management features are ultimately upgraded depending on the package
Price: Free use of all features for the first 50 posts
3. Airtable – One workspace platform source of truth Endless solutions
Orchestrate powerful business solutions with a single source of truth. The only limit is your imagination.
Airtable is a content management ecosystem that helps you build smart and effective social media campaigns. Airtable makes communication planning for your content clear and simple. Communication plans are shared among the groups for better review and management. Then automatically post them on social networking sites. In addition, Airtable also links with many other useful tools: Asana, Mailchimp, Trello, Email, Github … In short, Airtable is a great social media scheduling tool for you to manage and operate communication campaigns.
Social media support: Facebook pages & groups, Instagram profiles, LinkedIn profiles & pages, Twitter profiles, Tumblr, Youtube
Auto post & scheduler: Airtable helps you to schedule post to your social media.
Social media content management: This is the main feature of Airtable to help you manage and link your content quickly and accurately. Creating content with Airtable is no headache
Team management: Airtable helps you manage and share information quickly with anyone and anywhere
Audience: Trusted by teams at over 200,000 of the world's leading deals
Price: Free to use with 2 weeks of content storage for 2GB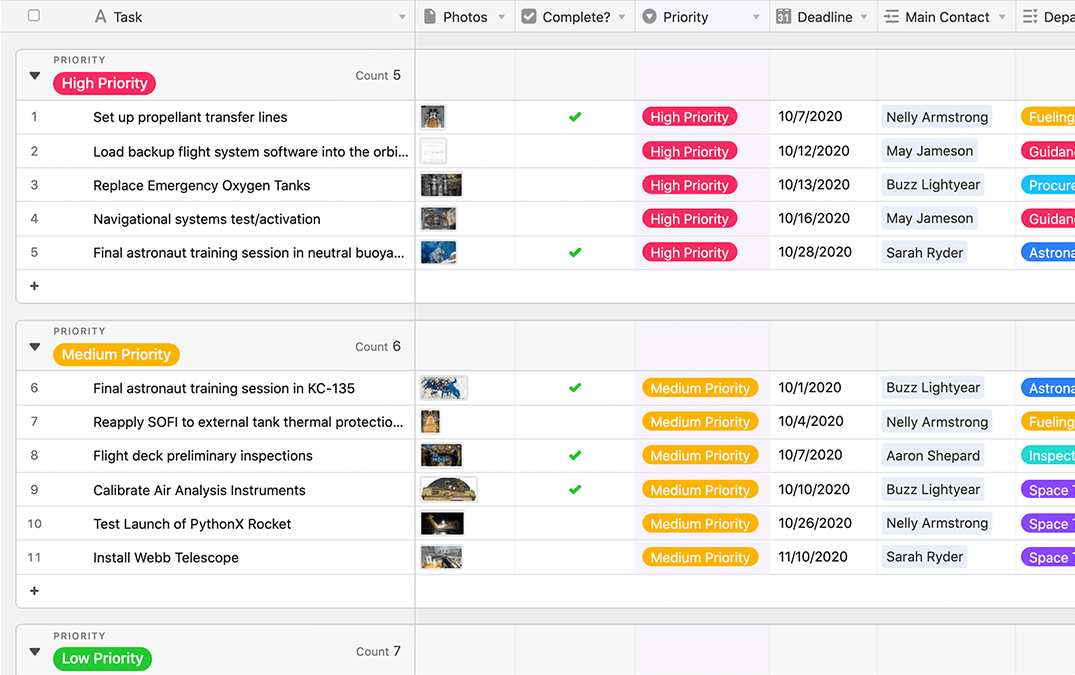 4. CoSchedule – Organize All Of Your Marketing In One Place
In addition to the general feature of automatic posting and scheduling, CoSchedule also integrates with blogs through workPress. CoSchedule also allows bloggers and social managers to interact directly within each campaign.
Auto post & scheduler: CoSchedule offers a full set of features but other tools to save you time.
Social media content management: A complete content management tool that helps you create engagement and team content management
Team management: yes
Report: CoSchedule gives you top interactive content, a great feature that helps you find good engagement and recycle them into new ones.
Number of users: CoSchedule is trusted by 30,000 marketers in 100+ countries.
Price: 29USD / month
5. Sprout Social – social media scheduling tools – Reimagine the role of social in your business
Our powerful, all-in-one social media management platform unlocks the full potential of social to transform not just your marketing strategy—but every area of your organization.
Sprout is a great social media scheduling tool that helps you plan and execute them quickly and efficiently. Sprout also offers more for Pinterest that many other tools don't.
ViralPost® technology helps you quickly predict future engagement content and outcomes.
Supported social networks: Facebook, Instagram photos or Pinterest Pins. Twitter, LinkedIn
Auto post & scheduler: Sprout makes it a great way to help you publish 1 post to multiple social profiles at the same time. Communication scheduling tool for each social network
Social media content management: A great content creation and management tool to get your content ready when you need it.
Team management: user management that helps your marketing manager to contribute and share content in your campaigns
Analytics: Sprout provides a complete set of reports and analysis to give you good control over the effectiveness of your campaign and company performance. Analysis tools with hashtags help you track and optimize your content. Providing an ROI helps you better advertise your campaign.
Price: From $ 99 / month with a 30-day trial package
Features of Sprout
All-in-one social inbox
Publish, schedule, draft and queue posts
Social content calendar
Review management
Profiles, keywords and locations monitoring
Tasking and social CRM tools
Group, profile and post-level reporting
Paid promotion tools to boost Facebook posts
iOS and Android mobile apps
Competitive reports for Instagram, Facebook and Twitter
Incoming and outgoing message content tagging
Custom workflows for multiple approvers and steps
Scheduling for optimal send times
Response rate and time analysis reports
Trend analysis for Twitter keywords and hashtags
Paid social reporting for Facebook, Instagram, Twitter and LinkedIn
Helpdesk integration
Message Spike Alerts for increased message activity
Digital asset and content library
Chatbots with automation tools
Saved and suggested replies
Inbox rule builder for automated actions
Automated Link Tracking
Twitter surveys to define CSAT or NPS
6. Feedly – Goodbye information overload
Feedly leaps into the field of social media management to tackle auto posting on social media's biggest headache: content creation and management. Feedly automatically searches for news or related content sources to content and fills your media calendar. With AI technology, Feedly helps you create content with thousands of content / week.
Feedly links to Sprout Social to help you schedule and post automatically to your social media profiles
Price: Từ 9USD/tháng. Feedly offers a free plan on the web and on mobile that allows you to follow up to 100 sources and organize them into 3 feeds